Luxury and Affordability
At All Travel, our experienced and professional agents have a passion for travel, and are committed to working with you to craft the ultimate travel experience.
Our specialists are the heart of All Travel. They have all traveled extensively and are certified specialists in a variety of locations and regions.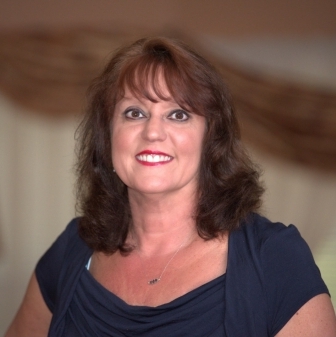 June Cuba
President & Founder
June has been in the travel industry since 1983, specializing in Hawaii as a destination, and is a Certified
Master Hawaii Specialist in each of the islands. She also specializes in European travel including France,
Ireland, Italy, Germany, Portugal and Spain to name a few. She has recently become a European River
cruise specialist.
She is a Destination Wedding and Honeymoon specialist. Weddings are her passion- being a Wedding
consultant and Wedding officiant – so she can assist with every aspect of your special day.
Contact June directly at:  ​[email protected]  or  770-426-1825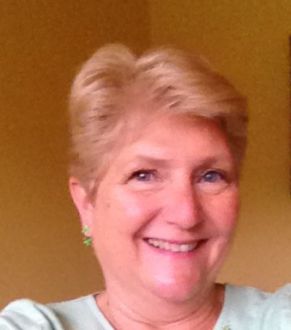 Barbara Artel
Travel Professional/CFO-VP
Barbara joined All Travel Company in 2014, but has been in the travel business since 2006.  She specializes in cruising,  the Caribbean, Las Vegas and group-travel.  She enjoys booking honeymoons and multi-generational vacations.
Contact Barb directly at:  ​[email protected]  or  770-426-1825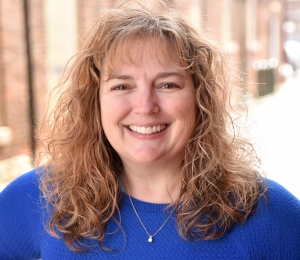 Suz Haire
Travel Consultant – Destination Wedding Specialist
Suz Haire came to All Travel Company in the spring of 2015.  Her years of experience and knowledge as an event planner, working with weddings, groups and large families, made for an easy transition into trip planning. She specializes in destination weddings and group travel (including those where the group is just the two of you!)… and has extensive knowledge of the Caribbean, Mexico, and European destinations.
Suz continues to learn and grow within the travel industry, inspecting and personally experiencing resorts, cultures, and excursions. But it is Suz's extraordinary attention to detail that promises an enjoyable and smooth trip for all.
Contact Suz directly at 317-490-7894 or [email protected]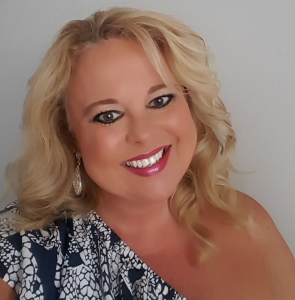 Sandy Parish
Travel Consultant / Mexico + Caribbean Destination Specialist
Born and raised in Atlanta Georgia, Sandy has been a Vacation Consultant for the last 4 years. She loves to travel and has a tremendous love of the ocean.
"Whether you want to experience the wonders of the United States, discover the beauty of the Caribbean, sail the Ocean blue or have a magical day in Disney World I am here to help you."
Destination expert in Jamaica, Mexico, Cayman Islands and Disney World. Certified with Sandals and Beaches, AMResorts, Princess Cruise Lines and Carnival Cruise Lines.
You can contact Sandy directly at 678-642-4282   [email protected]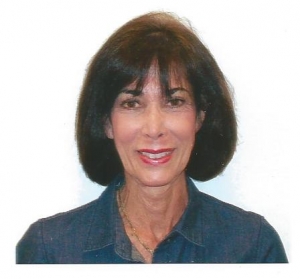 Joan Coltan
Travel Consultant – Mexico+Caribbean Destination Specialist
Joan Coltan became a travel consultant with All Travel Company in 2013 after her daughter's destination wedding in Riviera Maya, MX.  She specializes in travel to Mexico (where she has traveled over 25 times) as well as other areas of the Caribbean.  Joan is experienced in destination weddings and takes great pride in finding the perfect resort for the bride and groom and seeing that their wedding meets their every dream. 
Contact Joan directly at [email protected]com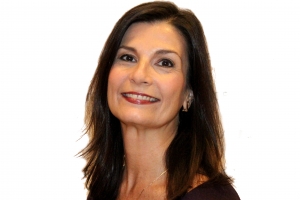 Marina Costarides
Travel Professional –  Greece and Europe Destination Specialist
 Marina is our Travel Specialist in All Things Greece.  A love of her heritage inspired her to make 20 trips to this beautiful land.  Her travel experience as well as understanding of the culture enable her to plan the perfect trip for you!  From romantic honeymoons, girls' getaways and solo travel to family trips or groups, Marina is the one to call to plan your odyssey to enchanting Greece.
She has also traveled throughout Europe, the USA including Hawaii, the Caribbean and to Mexico and Canada.  She loves planning trips to these destinations as well as to Egypt, Jordan, Costa Rica and parts of South America.  She books river cruises, cruises and escorted tours, too.
Marina is based in Atlanta and works as an independent travel adviser.  She joined All Travel Company in 2016 and has worked in the travel industry since 1995.
Contact Marina directly at 404-784-3847 or [email protected]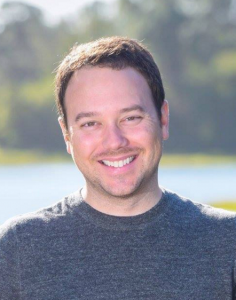 Eric Skates
Travel Professional/Social Media Manager – Disney Destination Specialist
Eric joined All Travel Company in 2010, and is a true marketing guru who handles all social media for the agency. He specializes in Disney World vacations, and Disney cruises;  and his knowledge of the House of Mouse grows even more exhaustive everyday.
You can reach Eric directly at 678-294-1500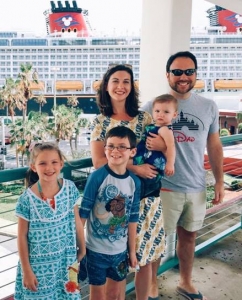 Laura Skates
Travel Professional – Family Travel and Disney Destination Specialist
A Georgia girl at heart, Laura Skates resides in beautiful Canton, Georgia with her three children and husband and fellow agent, Eric Skates.  Laura is passionate about family travel and has first hand experience with all the ins and outs that traveling with kids comes with.  Whether it's a trip to the Orlando theme parks, enjoying a cruise with little ones, or taking an educational journey, she is here to help plan that perfect vacation for you and your family.
Check out Laura's Facebook page "travelingwithpixiesandpirates":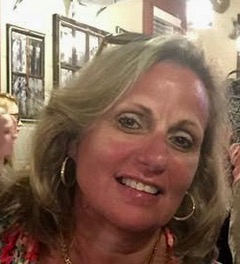 Alicia Strickland
Travel Professional – Honeymoon and Cruise Specialist
Alicia is a wife, mother and travel consultant with over two decades of experience in the industry!
Her own honeymoon was to Alaska on Regent Seven Seas Cruises…their perfect honeymoon.  She will work with you to craft your memorable and  once-in-a-lifetime honeymoon experience.
Contact Alicia directly at 678-480-5238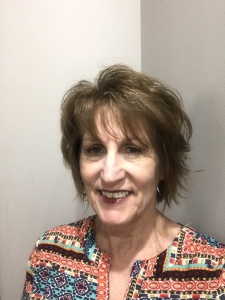 Susan Reed
Travel Consultant – Cruise Specialist
Susan Reed took her first cruise in 1986, and needless to say, she's been cruising ever since! Those experiences, combined with her personal love for travel resulted in the natural decision about 4 years ago to become a travel agent.  "The main  reason was that I loved to travel. It also seemed  I was always helping someone plan their trips." After the decision was made she started formal industry training… and the rests is history!  She is considered a "Cruise Specialist" and takes continuing education classes to be apprised of everything going on in the cruise industry.
"I listen to my clients; I understand if you are a first timer, or a seasoned  cruiser… your expectations will be different. My job is to meet, and exceed, all your expectations so that you will have a great vacation!"
Contact Susan directly at: [email protected] or 404-936-3871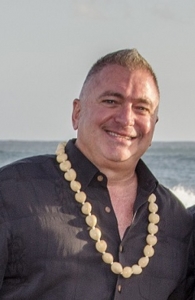 Neal Miller
Travel Consultant – Hawai'i Master Destination Specialist
Let Neal's own words describe his passion for travel and the "Islands of Aloha":
"Hawai'i is my PASSION! My best experience in Hawai'i was living there for 5 years sharing ALOHA! I can tell you the islands may not be large, but they are packed with a wide variety of experiences, cultures… and it takes a well versed Travel Advisor like myself to create the best experience for your vacation or honeymoon in Paradise.
For over 20 years, I've been sharing my own Aloha spirit and personal love of the islands to craft immersive Hawaiian experiences for my friends and clients. I will help you cut through all the clutter on the Internet to find the true gems from biking along the water's edge to sipping from a coconut while exploring the lava fields- The options are truly endless!
When you're ready to experience all that these beautiful islands have to offer, I am here to help design your incredible custom made vacation at the best value!  Mahalo and a hui hou!" – Neal
Contact Neal directly at 404-875-3341 or [email protected]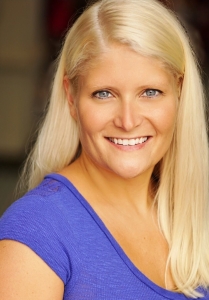 Dawn Snyder
Travel Professional – Cruise, Las Vegas Specialist
Dawn joined All Travel a few years ago to help with administrative work and absolutely fell in love with
the travel business. She believes people don't take enough vacations and is very passionate about how
important it is. Life is about experiences, according to her, and she thoroughly enjoys helping people
plan their next great experience. Dawn specializes in cruises, Vegas, and All-inclusives. She also has
recently become yoga teacher certified and plans to add yoga retreats to her repertoire.
Contact Dawn directly at:  [email protected]
No request is too big or too small for our team. If it matters to you, it matters to us. Let us make your escape perfect.